New York's Climate Plan Needs Nuclear Energy

See Nuclear New York comments on Public Service Commission order regarding the state's Zero Emissions Target, filed on August 2023.
In November 2022, New York State Energy Research and Development Authority (NYSERDA) presented the benefits of adding nuclear generation capacity to the state's climate plans: New Yorkers can save money, resources, and land by reducing the amount of intermittent generation capacity and storage needs. Now the state needs to plan and incentivize the development of nuclear plants to meet climate commitments while underwriting energy security and societal prosperity.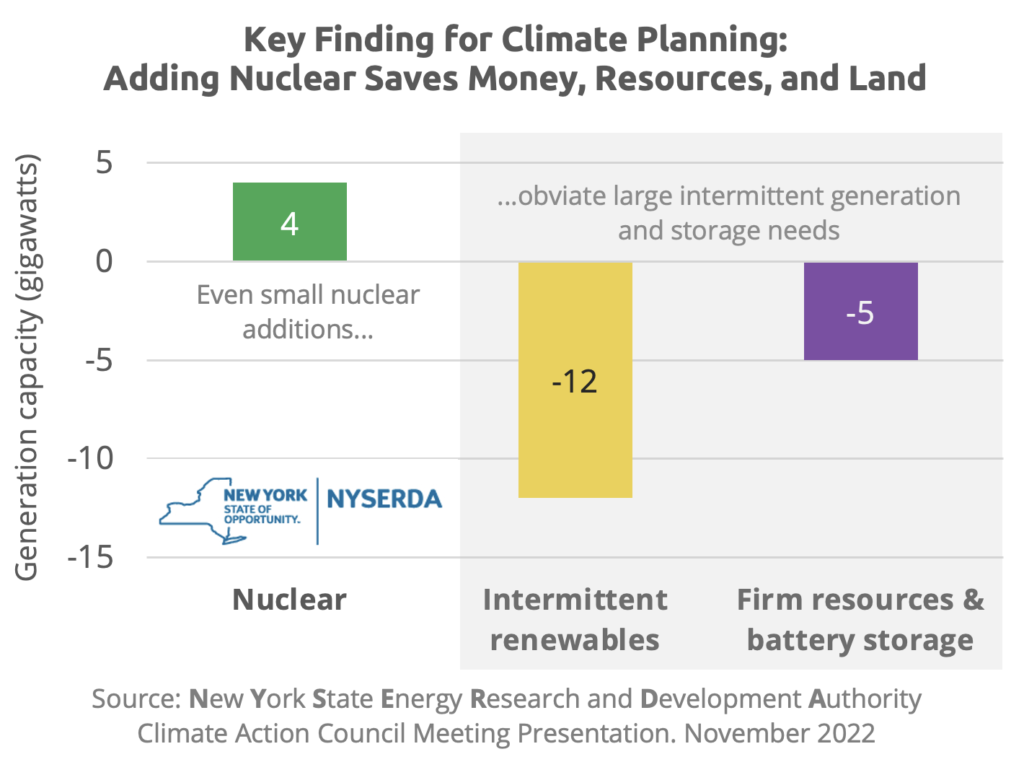 New York's "Tale of Two Grids": while upstate New York has one of the cleanest grids on the planet, thanks to nuclear and hydro generation, downstate New York is almost entirely fossil powered.
---
The Climate Action Council's Draft Scoping Plan identified that achieving New York's climate goals require "comprehensive vision and integrated approach to build new programs while significantly expanding existing efforts." Beyond effective and affordable decarbonization, deployment of nuclear energy today would help realize the Just Transition Working Group's Principles as described below.
Mutually-Affirming Targets for State Industrialization & Decarbonization
The Draft Scoping Plan anticipates electricity demand to grow 65% to 80% by 2050, dependent on the scale and timing of electrification. It also demonstrates that extending the operating licenses of existing nuclear plants from 60 years to 80 years has a net present value benefit to New Yorkers of $9 BILLION (Appendix G: Integration Analysis).
America's nuclear plants are among the best in the world. With good maintenance and replacement of reactor system parts, there is no technical reason they cannot operate for many decades to come.
Equitable Access to High Quality, Family-Sustaining Jobs and Realize Vibrant, Healthy Communities

Communities are built around stable employment and tax revenues from hosting nuclear power plants. Of all U.S. energy industries, nuclear has the highest level of unionization and highest pay. These multi-generational, well-paying jobs enable vibrant, healthy, and prosperous communities.
Development of Robust In-State Low-Carbon Energy and Manufacturing Supply Chain to Aid the Redevelopment of Industrial Communities
Nuclear is the perfect energy source for communities that have to find new industries due to offshoring; it generates tax revenue and employment. Nuclear has a Made-in-America, Made-in-New York supply chain. New York has a proud history of pioneering nuclear technology, for electricity, medicine, and propulsion. New York belongs at the forefront of nuclear innovation, not on the sidelines.
Protection and Restoration of Natural and Working Lands Systems & Resources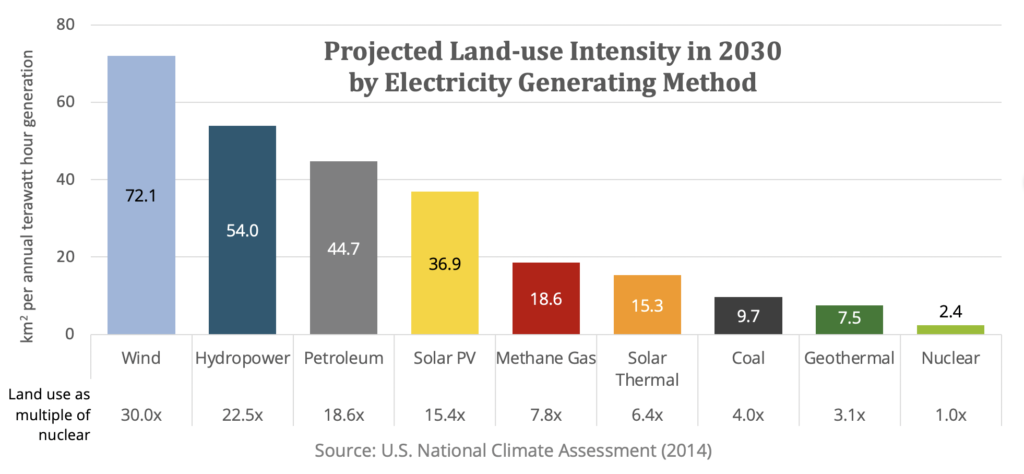 Nuclear energy has the lowest land use & material use per electricity generated compared to any other energy source. Nuclear produces roughly 10x more electricity per land area as renewables like solar & wind. Using more land area for electricity generation harms the goal of conservation of forest & wildlife land, as well as takes away potential carbon sinks to mitigate GHG emissions already in the atmosphere.
---
Help New York Decarbonize
Wind and solar energy have a role to play in the early stages of decarbonization. But there are political and logistical limits to the deployment of wind and solar. Further, the technical challenges rise exponentially as their share of generation increases. Cost-optimized energy system modeling show nuclear ramping up significantly for emissions to approach zero.
Today's policies need to reflect this understanding and start multi-decadal plans to achieve reliable, affordable, and sustainable energy systems. Climate plans that hinge on future technology breakthroughs and deployment along extremely optimistic trajectories are irresponsible as they carry a high risk of failure.
---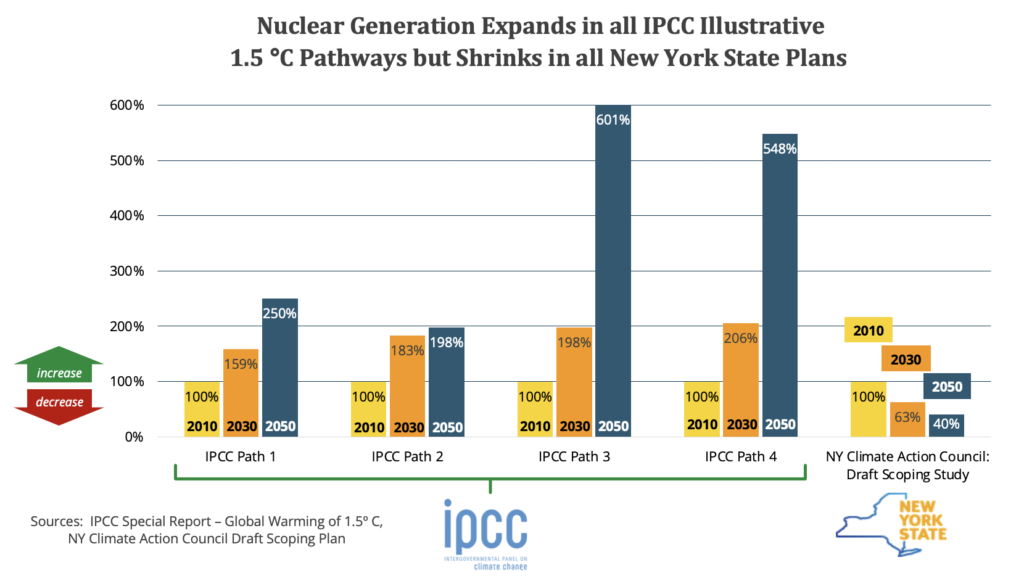 Global climate objectives fall short without nuclear power in the mix.
– UN News, Aug 2021
---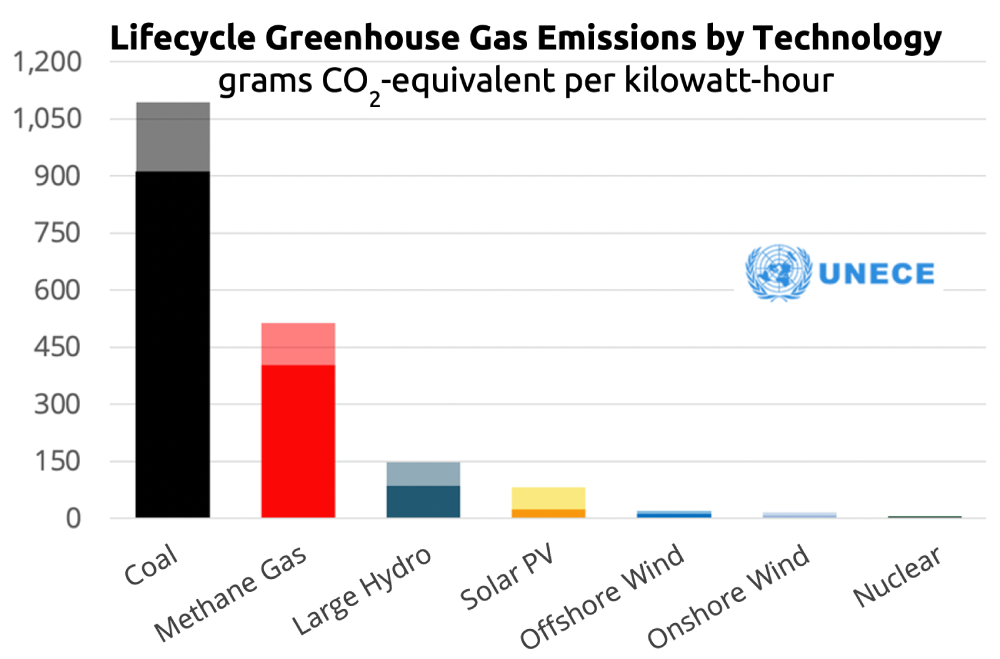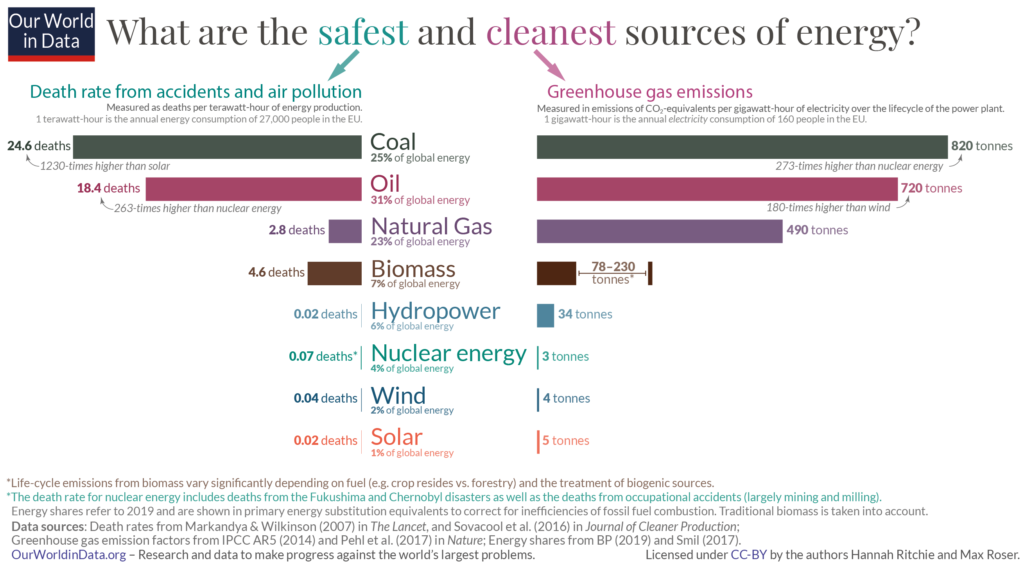 "California needs clean firm power [that don't depend on the weather], and so does the rest of the world."

EDF, Stanford University, Princeton University, Clean Air Task Force, Apr 2021
---
New York's Climate Law
By Leonard Rodberg, PhD, Professor Emeritus of Urban Studies Queens College/CUNY, April 2020