Looking for more visuals?
Shutting down the single largest source of zero-carbon energy in the downstate area jeopardizes the economy, safety, and well-being of New Yorkers, while contributing to catastrophic climate change.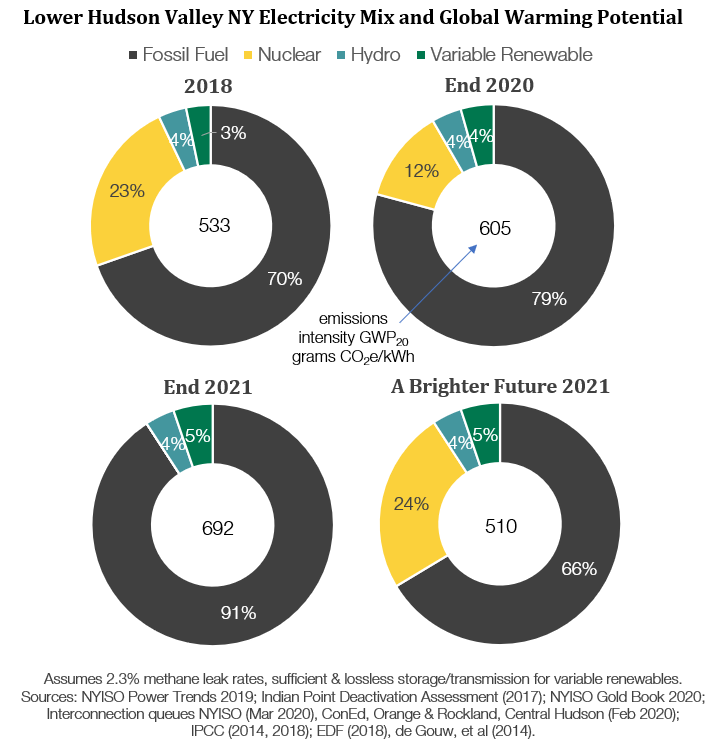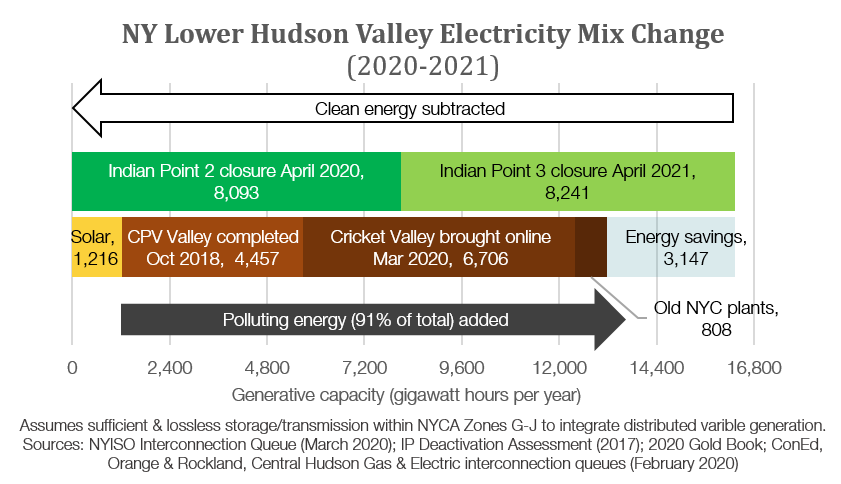 Burning fossil fuels also generates other harmful pollutants, like particulate matter. Fine particulates – especially those with a diameter smaller than 2.5 microns (PM2.5) – are particularly dangerous to the human respiratory system, as they deplete lung capacity. Using growing renewable generation to displace fossil-fired electricity would decrease deaths in NYC, and ramping up fossil-fired generation does the opposite. This is the human cost of fear.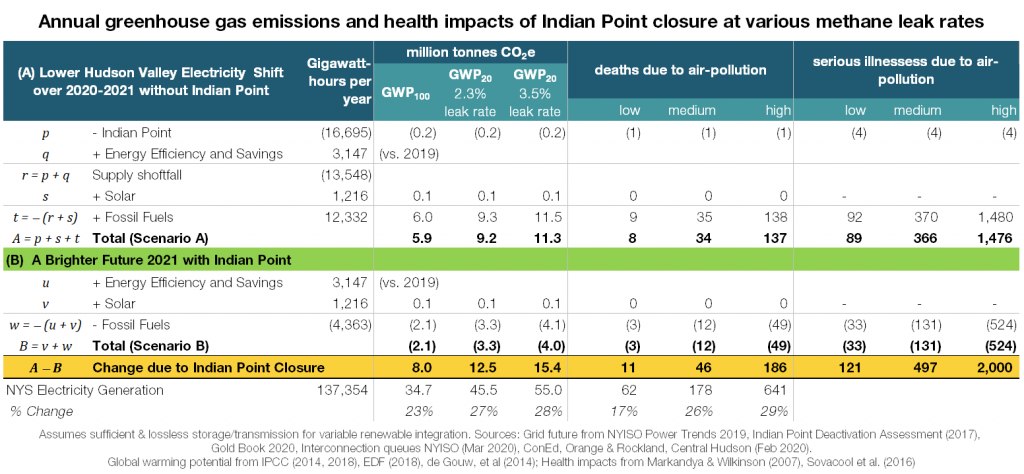 Cowardice asks the question – is it safe? Expediency asks the question – is it politic? Vanity asks the question – is it popular? But conscience asks the question – is it right? And there comes a time when one must take a position that is neither safe, nor politic, nor popular; but one must take it because it is right. -Dr. Martin Luther King Jr
Footnotes